Sable hake Brush
Model No.

Y129
Spec
1.0":Watercolor Hake Brush 1"
1.5":Watercolor Hake Brush 1.5"
2.0":Watercolor Hake Brush 2"
2.5":Watercolor Hake Brush 2.5"
3.0":Watercolor Hake Brush 3"
Key Features
1. Product Information
Category: Watercolor Brush
Item: Hake Brush
Brand: Youngly
Model: Y12910 /15 /20 /25 /30
2. Specification
Stretch: 29.0 / Thickness: 6.0
Pole material: 1" * 270 Pearl blue plastic handle
Packing: PVC bag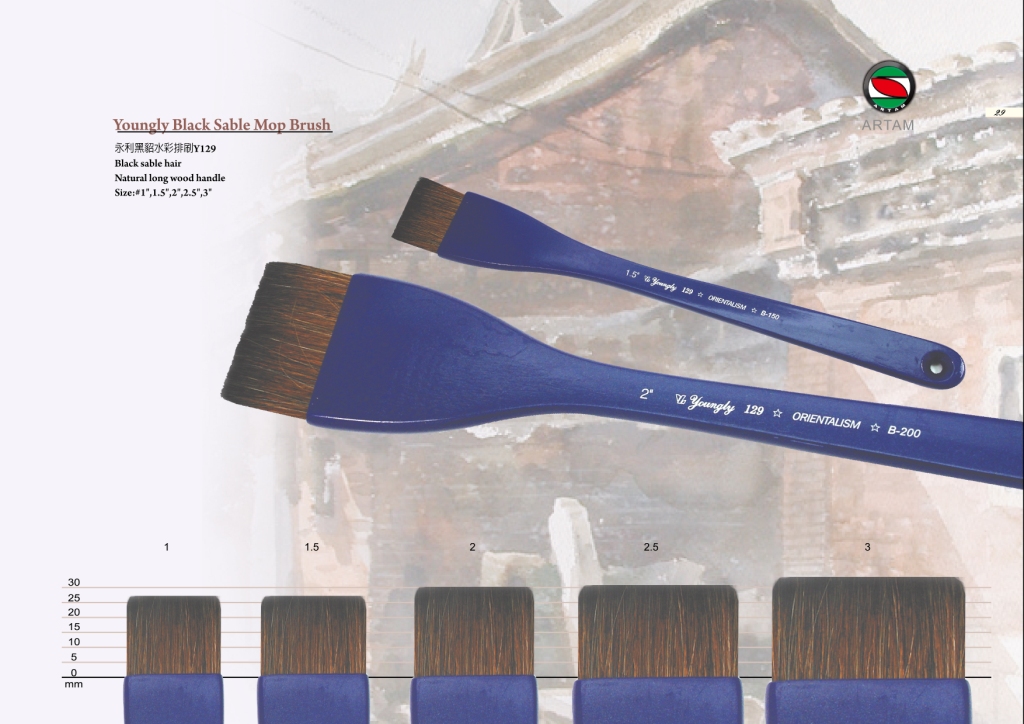 If you have further questions or problems, please feel free to contact us by the following information.
Company Name: ARTAM ENTERPRISE CO., LTD.
Contact Person: Mrs. Rebecca Wang
E-mail: service@artam.com.tw
TEL: +886-3-3362208 ext. 103, 105, 107
FAX: +886-3-3341127
Business Address: No.7, Alley 60, Lane 507, Zhong Shan Rd., Taoyuan 33059
There are more products on our official website.
Please visit http://www.artam.com.tw
You can search more relevant products on the website.
Hope we can provide our service for you soon.
---
You may also like
Recommendations
---
Small Order Recommendation